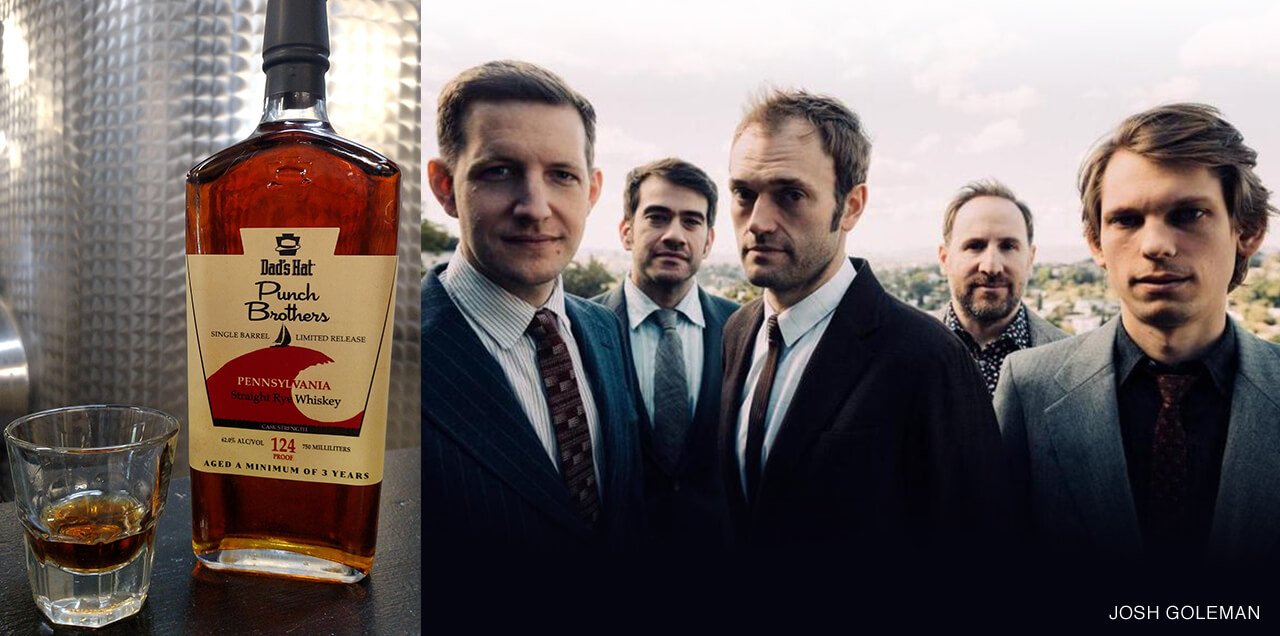 Dad's Hat Rye Whiskey's Punch Brothers Single Barrel Limited Release Available During Show at Union Transfer in Philadelphia
Punch Brothers, the Brooklyn quintet who are performing at Philadelphia's Union Transfer on Monday, July 23rd, have selected a barrel of Dad's Hat Pennsylvania Straight Rye Whiskey that has been bottled by Dad's Hat Co-founders Herman Mihalich and John Cooper to celebrate the band's 2018 summer tour and the release of their new album, All Ashore, out July 20th on Nonesuch Records.
Punch Brothers tasted samples from several barrels of Dad's Hat whiskey from the Bristol, PA distillery before selecting this particular barrel. As their 2010 song "Rye Whiskey" says, "Rye Whiskey makes the band sound better, makes your baby cuter, makes itself sweeter, oh boy!" This lyrics appear on the label of the newest Dad's Hat, limited release bottles. The 124 proof, cask strength straight rye whiskey, will be available during the Punch Brothers show at Union Transfer.
READ FULL ARTICLE